Gift Pass for Paint Along Studios
---
Gift Pass Voucher
At Paint Along Studios, the more you paint the more you save.  Now you can purchase Gift Passes good for Children's Classes or Adult Classes. A Gift Pass Voucher is valid for a full year from the time of purchase.  You can buy gift passes online and they are emailed directly to you within 24 hours.  During the holidays only, starting on Black Friday, you can purchase a physical Gift Pass at our location for a limited time during the holidays.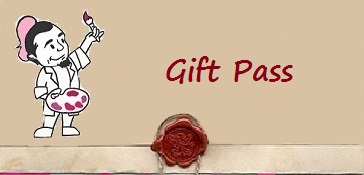 Pricing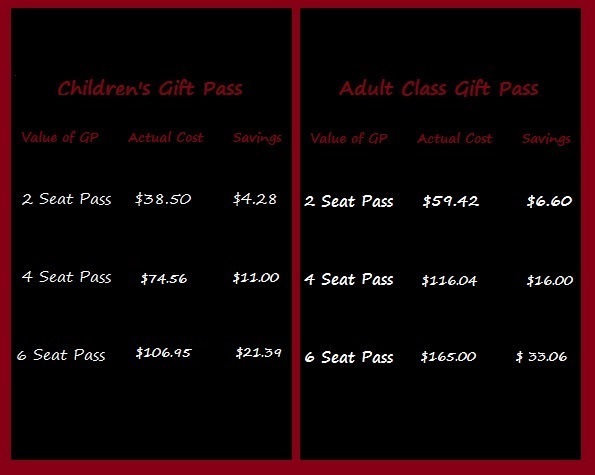 Purchase a Gift Pass voucher in quantities of 2,4, or 6.  They allow you to go to either 2, 4, or 6 classes of your choosing during a year.  Gift Passes can be used in any combination i.e. a 6 entry pass can get 2 people into 3 classes, 3 people into 2 classes, 1 person into 6 classes or etc.   PASSES  ARE NOT VALID FOR SPECIAL EVENTS.  ONLY our regularly priced Adult Classes or regularly scheduled children's classes.
Save over regular children and adult class prices with tax.
To Purchase Click on the Links Provide:
Children's Gift Passes
2 Seat Entry-Children's Gift Pass
4 Seat Entry-Children's Gift Pass
6 Seat Entry-Children's Gift Pass
Adult Gift Passes