Held In Downtown Winter Haven
Paint Along Studios will be hosting a Kids' Art Camp this summer.  Registration is limited to 12 kids per week.  This is a week long Art Camp full of fun and art in a small class size environment.
Camp will Be Monday thru Friday 9 am to 2 pm.  Registration is now open for children between the ages of 8-14 at time of camp.
Art Camps with focus on the Classical Trained Arts.  We will work with various mixed mediums including:
Acrylic paint
Pastels
Graphite and Color Pencils
As part of the Classical trained arts we will focus on the following subject matters:
Self-Portrait
Still-Life
Landscapes
and Animals
A light snack will be provided every day.  It is encouraged that all children bring in a bagged lunch with them as well.
All art materials and instruction will be provided.  An Art Show will also be held at the end of the Camp Week to celebrate our Camp Artist.  The Art Show will be open to family of artist. You will be notified during camp of the date and time of the Art Show.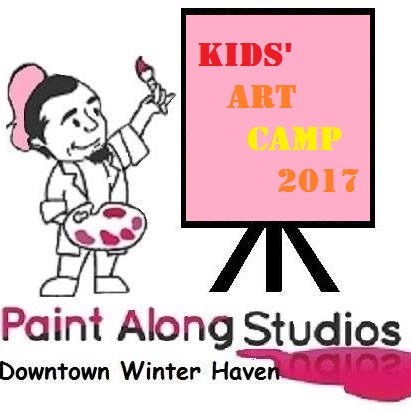 Follow the Links below to register for the week of choice.  Reg. Price $250.
June Camp:
July Camp: